Provider directories for private Medicare Advantage plans are riddled with errors, according to the government's first in-depth review.
The results made public Monday, arriving amid the annual enrollment period through Dec. 7, validate gripes long made by seniors and consumer advocates. The level of errors still surprised regulators, said officials from the Centers for Medicare & Medicaid Services who disclosed their findings at an industry conference in Washington.
Incorrect information was found for almost half of the 5,832 doctors listed in directories for 54 Medicare Advantage plans checked last fall, they said. Only online directories were examined.
The government hopes that a new rule this year will help raise that bar because it requires Medicare Advantage plans to contact doctors and other providers every three months and update their online directories in "real time."
CMS did not identify the names of insurers that were surveyed.
CMS' survey found the most error-prone listings involved doctors with multiple offices that did not serve health plan members at each location, said Christine Reinhard, a health insurance specialist in the CMS Division of Surveillance, Compliance and Marketing.
Explanations could be that the doctor was retired, worked at a different location or never worked at the address. Or maybe the doctor never had a contract with the Medicare health plan — a less likely possibility, according to officials.
The review also uncovered:
Wrong phone numbers for 521 doctors' offices.
Wrong addresses for 633 doctors' offices.
Error rates that exceeded 60 percent of the doctors surveyed for five Medicare Advantage plans.
CMS has not issued any fines but that could still occur, said Jeremy Willard, also a health insurance specialist in the CMS surveillance division. Inaccuracies found in the Medicare Advantage directories could lead to penalties up to $25,000 a day per beneficiary or bans on new enrollment and marketing.
Senior citizens rely on provider directories when choosing a health plan to identify in-network doctors. They also use them when seeking referrals to specialists.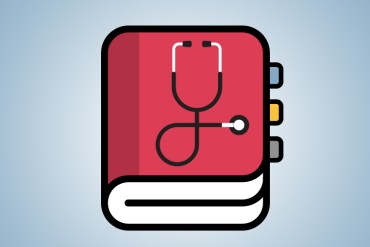 "Errors jeopardize the beneficiary's ability to be connected with a needed provider," Willard said.
CMS carried out the survey by randomly calling 108 doctors representing primary care, cardiology, ophthalmology and oncology for the Medicare Advantage companies. The highest error rates involved primary care physicians and cardiologists.
America's Health Insurance Plans, the industry trade group, said its companies work hard to make provider directories accurate and keep them up-to-date.
"That's what consumers need — and that's what we're committed to improving," said spokesman David Merritt, acknowledging that plans needed to do better.
More than 17 million Americans, or nearly a third of Medicare beneficiaries, get coverage through Medicare Advantage plans.
Medicare Advantage plans and most exchange plans restrict coverage to a network of doctors, hospitals and other health care providers that can change during the year.
CMS is also surveying Medicare Advantage companies this fall, and officials hope to survey every company by 2018 when the three-year review will be completed.