Jennifer Richards of Park Ridge, Ill., is angry that her family's monthly health insurance bill tripled in August to $1,250 after her husband lost his job and health benefits. But as bad as that is, what really upsets her is the inaction of Congress.
Deficit-conscious lawmakers have not renewed a subsidy that helped many jobless Americans afford health benefits. A longstanding federal law called COBRA requires employers to continue insurance for former employees, typically for 18 more months, if they pay the entire premium plus a two percent administrative fee. Last year, Congress approved a 65% COBRA premium subsidy, but it ended May 31.
People who started on COBRA before May 31 can still get the aid. But those who had exhausted the 15-month subsidy, and the newly unemployed, aren't eligible.
Richards says she has no other way to get health coverage except for COBRA: Other insurers won't cover her because of her diabetes and high blood pressure. The subsidy would have kept her family's insurance bill to $438. Now, she's worried about being able to pay college tuition for her 18-year-old daughter, Erica. "It's very upsetting," she said.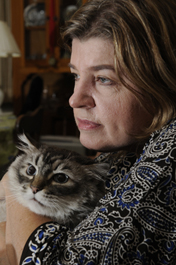 There's little chance that the subsidy will be renewed this election year because Congress is in recess and little time remains in the session. But with the economy still struggling and layoffs continuing, hundreds of thousands of Americans may face a tough decision: pay high COBRA premiums or drop coverage if they can't get cheaper individual policies.
Finding affordable insurance can be tough. The average price for family coverage is about $1,100 a month, according to the U.S. Agency for Healthcare Research and Quality. With the subsidy, COBRA coverage costs $385.
Laid-off workers looking for insurance will get little immediate help under the new health care law, which will sharply expand coverage, but not until 2014. A provision that sets up high-risk insurance pools for people with health problems who can't get insurance also won't help people on COBRA because applicants must have been uninsured for six months to qualify.
Meanwhile, getting private health insurance on the individual market poses its own challenges. Until 2014, insurers can still reject adults with medical problems or charge them much steeper rates.
Richards and her husband, Ron, who lost his job at an energy services company in July, feel they have little choice but to pay the steep COBRA costs because both have diabetes. "I am terrified about living without health insurance," she said.
The Obama administration says it favors extending the subsidy but is having trouble winning support among lawmakers of both parties who are worried about the federal deficit and are hard-pressed to find ways to pay for the additional cost.
"Views on fiscal matters seem to have shifted, and the electorate wants its political leaders to start reining some things back in," said James Capretta, a fellow at the Ethics and Public Policy Center, a conservative think tank.
Trying to address those concerns, Sens. Sherrod Brown, D-Ohio, and Robert Casey, D-Pa., have introduced a bill to reinstate the subsidy and pay for it by eliminating a tax break on annuity trusts. The proposal would be retroactive, giving people laid off since June 1 six months of the federal subsidy instead of the 15 months that the law had provided.
Extending the subsidy enrollment through November would cost as much as $4 billion and help about 150,000 families each month, according to estimates from the National Employment Law Project, an advocacy group.
But "prospects for extending the subsidy are rather slim," says staunch advocate Ron Pollack, executive director of the liberal consumer group Families USA.
Some Question Subsidy Fairness
The political problems go beyond budgetary issues. "There is a huge backlash," says Randy Bovbjerg, a health policy expert at the Urban Institute, a Washington think tank. While the COBRA subsidy was helpful to those who qualified, most of the unemployed were not eligible, he says. They did not work for a large company that provided them health benefits before getting laid off, or they lost their job before the subsidies began. Employers with 20 or more employees are required to offer COBRA under federal law. Most states have laws that also include smaller employers. "People are mad, and people see the recovery only helping the big companies, banks and high earners."
Nina Owcharenko, director of the conservative Heritage Foundation's Center for Health Policy Studies, put it this way: "There is a lack of equity in this arrangement."
Linda Vollmer doesn't see it that way. The Sylmar, Calif., woman says she'll have to go on COBRA in October because she's losing her coverage through the Los Angeles Unified School District, where she works as a substitute elementary school teacher. The district has been paying her entire premium. Now she'll soon owe about $400 a month.
She lost her coverage because she didn't work enough days in the last school year to qualify for benefits this year. Vollmer, 52, has searched for individual coverage, but insurers are unwilling to cover her because she has a history of skin cancer.
"I would like Congress to keep up the subsidy because it is still a hard time out there finding work," she said. "If they can find the money for two wars, they should be able to find the money for this."
Several studies show that the subsidy led to more eligible people signing up for COBRA. Before Congress approved the subsidy in February 2009, about 19 percent of those eligible took advantage of the program; since then, that figure has doubled to 39 percent, according to Hewitt Associates, a benefits consulting firm. Ceridian, another benefits firm, found the rate increased from 12 percent to 18 percent. Hewitt surveyed mostly large firms, averaging 40,000 employees each. Ceridian's survey was among employers with an average of 150 workers.
Diana Hagenbaugh's COBRA subsidy just expired after 15 months. Her August insurance premium is set to rise from $153 to $455 a month for individual coverage. Before she pays the bill, the 50-year-old Redding, Calif., woman hopes to find a lower-cost plan.
When her husband was laid off from his banking job in May 2009, they both lost his employer health benefits. He was able to get Medicare because he's 66; she turned to COBRA.
Although Hagenbaugh is concerned about higher insurance costs, she is not angry with Congress. "I can see this issue from both sides," she said. "Right now, I need insurance… but I certainly understand how we can't keep running up the deficit."