The Department of Health and Human Services Thursday deemed a health insurer's proposed  premium increases in five states "unreasonable" and called on the company to rescind the rates, issue refunds or justify the increase.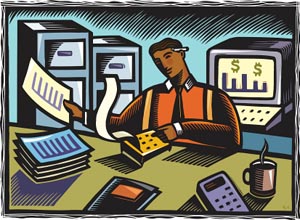 Trustmark Life Insurance Company proposed health insurance premium hikes of 13 percent  for 10,000 residents in five states: Arizona, Alabama, Pennsylvania, Virginia and Wyoming, according to HHS. When combined with other rate hikes made over the last year, premiums for small businesses in Alabama and Arizona, had increased by 27.2 percent and 18.1 percent, respectively.
In a statement Thursday afternoon, Trustmark spokesman Patton Hollow said company officials "respectfully disagree" with the government's "assumptions and conclusions," and would go ahead with the rate hikes.  "Our premiums are driven by the rising cost and increased utilization of medical services," Hollow said.  "As a smaller carrier, our loss ratios can vary significantly from year to year, and we take that volatility into consideration."
Hollow added that the company "will continue to be in compliance with all aspects" of the health law. "If there are instances where we do not reach the required loss ratio as calculated under the federal regulations, we will, promptly…rebate the difference to those customers."
Under the 2010 federal health law, states – or in some cases, the federal government – must review premium increases of 10 percent or more, and insurers must publicly justify those deemed unreasonable. Information is also posted on a federal government website.
Since passage of the health law, the number of states with authority to reject premium increases they deem unreasonable has increased to 37 from 30, officials said.  HHS steps in when states are unwilling or unable to do so.
In November, Everence Insurance of Pennsylvania was the first insurer flagged by federal regulators for having an unreasonable rate increase.  "I'm not aware that they changed what they were charging, but at least consumers were able to see what the reasons were for the increase, and were able to take that into account in making their choices," Gary Cohen, acting director of oversight at the federal Center for Consumer Information and Insurance Oversight, told reporters Thursday.
Julie Appleby contributed to this report.