Healthcare.gov, the website created by the new health law to be a one-stop consumer resource, today unveiled detailed cost and benefits information about health plans available in the individual insurance market. It's the first time such data have been made public – either by the government or industry.
The site will also list the percentage of applications turned down and of people who are charged more than that health plan's advertised price.
HHS officials say now consumers will be able to solve some of the mysteries behind costs and denials. By entering basic information such as age range, location and health status, visitors can compare plans based on monthly premium estimates, maximum out-of-pocket limits, annual deductibles, and coverage for benefits such as mental health, substance abuse and pregnancy.
Since its July 1 launch, healthcare.gov has had more than 1.8 million visits, according to Todd Park, the chief technology officer of the Department of Health and Human Services, who says visitors are "overwhelmingly positive" about the site.
KHN reporter Jessica Marcy recently spoke with Park and Karen Pollitz, who heads the consumer support division at HHS Office of Consumer Information and Insurance Oversight. Here are excerpts of the interview: 
What exactly are the prices? Are they sticker prices or real prices?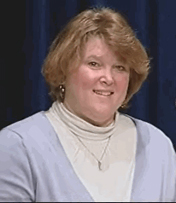 Karen Pollitz: Sticker price would be a good way to describe it. Price has always been sort of an elusive concept in the individual health insurance market and it remains so today. Insurers all have a base price, or a sticker price, that they may advertise or they may post for a health insurance policy. But, the price that you actually pay will depend on characteristics unique to you – your age, your family size, where you live, your gender, also your health status and your health history. While some of these demographic factors may be posted and knowable to you, you won't really know until you try to apply for the policy whether you'll be accepted at all or be given something close to the sticker price. [Editor's note: while in car dealerships the "sticker price" usually is higher than the price the buyer negotiates, in this case, the "sticker price" is the lowest, or base, price.]
Something that is unique now, and it's really a breakthrough, is that we show on healthcare.gov the sticker price — what we call the premium estimate, for each of the policies that is displayed. Then we also give consumers new data about how often applicants for that policy get turned down or get charged more than the advertised price, so it's at least clueing you in to what to expect when you leave this information site and go out to buy coverage.
What do you think will be the impact of publishing the information?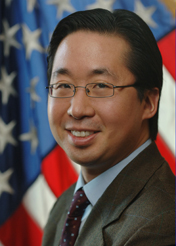 Todd Park: We believe that information empowers consumers and empowered consumers make for more efficient and effective marketplaces — marketplaces that are more competitive, that pay more attention to what consumers want, where consumers can express their preferences more energetically and aggressively. 
Consumers currently can't sign up directly for policies on the site. Does that discourage users and will they ever be able to buy coverage there?
Park: They will not be able to buy coverage on healthcare.gov. Secretary Sebelius has been very, very clear that she never wants healthcare.gov to become a sales site. She wants it to be an information utility that people use to research their options.
Pollitz: Down the road, when [health insurance] exchanges are developed, there will be an option for consumers to select a health plan and enroll online if they want to purchase coverage through the exchange.
Would you like to add any more features or data? If so, what and when?
Pollitz: Absolutely. The next thing is to provide comparable information for small employers to what [is available] for individuals and families. We will be developing measures of plan performance and other important information tools for consumers so that they can understand more about how these plans will operate in practice, how they would actually cover not only specific benefits but also whole episodes of care. We have a long way to go and a lot of exciting things to come.
Why do you think so many Americans continue to be confused by the new health law?
Pollitz: The health care system is incredibly complicated. Sorting all of that out is going to involve a lot of changes. Certainly there has been continued argument about whether we should be moving down this way, so there's a lot of disinformation. I'm hoping that whatever else is happening in the fray, that this website continues to stay on the path and just give people straight up information — not a sales job one way or the other of products or politics.
If the GOP does take over Congress, is there any concern that they might defund the program?
Pollitz: I can't really speak to that. Right now, what I do is very much focused on implementation [of the new law] and this week on implementation of healthcare.gov.