When the oversized postcard arrived last August from Provena St. Joseph Medical Center promoting a lung cancer screening for current or former smokers over 55, Steven Boyd wondered how the hospital had found him.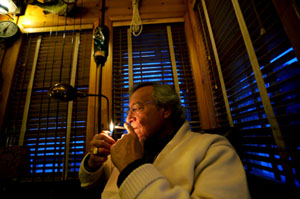 Boyd, 59, of Joliet, Ill., had smoked for decades, as had his wife, Karol.
Provena didn't send the mailing to everyone who lived near the hospital, just those who had a stronger likelihood of having smoked based on their age, income, insurance status and other demographic criteria.
The nonprofit center is one of a growing number of hospitals using their patients' health and financial records to help pitch their most lucrative services, such as cancer, heart and orthopedic care. As part of these direct mail campaigns, they are also buying detailed information about local residents compiled by consumer marketing firms — everything from age, income and marital status to shopping habits and whether they have children or pets at home.
Hospitals say they are promoting needed services, such as cancer screenings and cholesterol tests, but they often use the data to target patients with private health insurance, which typically pay higher rates than government coverage. At an industry conference last year, Provena Health marketing executive Lisa Lagger said such efforts had helped attract higher-paying patients, including those covered by "profitable Blue Cross and less Medicare."
Strategy Draws Fire
While the strategies are increasing revenues, they are drawing fire from patient advocates and privacy groups, who criticize the hospitals for using private medical records to pursue profits.
Doug Heller, executive director of Consumer Watchdog, a California-based consumer advocacy group, says he is bothered by efforts to "cherry pick" the best-paying patients.
"When marketing is picking and choosing based on people's financial status, it is inherently discriminating against patients who have every right and need for medical information," Heller says. "This is another example of how our health system has gone off the rails."
Deven McGraw, director of the health privacy project at the Center for Democracy and Technology in Washington, says federal law allows hospitals to use confidential medical records to inform patients about things that may help them. 
"You want health providers to communicate to patients about health options that may be beneficial to their health," McGraw says. "But sometimes this is about generating business for a new piece of equipment that the hospital just bought."
Using such information for marketing "creeps closer to the line," between what is legal and what is not, she says.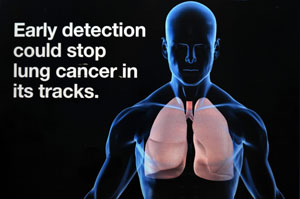 Hospital officials such as Denise Beaudoin of Detroit's Henry Ford Health System, say what they do is legal and that the sophisticated targeting approach– called "customer relationship marketing" – simply helps them deliver information to the people most likely to use it.
They say hospitals are adopting strategies used for decades by the retail, travel and communications industries, which have flourished with the growth of online companies such as Amazon and Google. Buy a book on Amazon and it will suggest a title with similar subject. Search for information on Alaskan vacations on Google, and an ad pops up for a cruise line.
HCA, Trinity Use Approach
At a time when government and private insurers are tightening reimbursements, more hospitals are turning to the same approach to drive admissions.  An estimated 20 percent of them, including large academic medical centers and large chains, such as Nashville-based HCA and Novi, Mich.-based Trinity Health, now use the strategy. And the trend is expected to accelerate as more hospitals adopt electronic health records, says Guy Miller, a Chicago health care consultant.
Tess Niehaus, vice president of marketing at St. Anthony's Medical Center in St. Louis, says the approach has been quite successful and makes no apologies for going after the most lucrative business.
"We are here to serve everybody but we market for good paying patients because it preserves our ability to serve everyone," she says.
St. Anthony's marketers use patient data to personalize mailings with an individual's name and a picture of someone of similar age or gender. It is more expensive, but the strategy results in better response rates, she says. From October 2010 through July 2011, St. Anthony's spent $25,000 on a targeted mailing to 40,000 women for mammogram screenings. The letters led 1,000 women to get the test, which generated $530,000 in revenue from screenings, biopsies and other related services, she says.
To help devise the campaigns, hospitals like St. Anthony's share patient data with marketing staff and outside consultants.  Anyone with access to patient records is required by federal law to sign nondisclosure agreements.
'I Am Really Bothered'
While the practice is legal, most people would be shocked to know their records may be shared with nonmedical personnel and outside firms to help hospitals attract business, says Pam Dixon, executive director of the World Privacy Forum, an advocacy group based in California.   "I am really bothered by the overabundance of information that is flowing that is unnecessary and risky," she says.
While hospitals may profit from offering cholesterol tests and mammograms, the big payoff is in what those screenings may lead to – additional tests and procedures, including surgery.
"It's all about downstream revenue," says Patrick Kane, senior vice president of marketing at Cape Cod Healthcare in Massachusetts who used such approaches at Wellmont Health System in Kingsport, Tenn. "The old adage in business is that it's easier to sell an existing customer new services, rather than find a new customer."
Provena's six hospitals in Illinois embraced targeted marketing in 2010, mailing information about screenings and educational events to 293,000 people. The mailings led to more than 50,000 patient visits – a 17 percent response rate, several times that typically seen in direct mail efforts, according to the industry presentation hospital officials made last year in Orlando. After accounting for marketing costs, those visits netted the system $595,000.
Some of its individual hospitals, made much higher returns. Provena St. Mary's Hospital in Kankakee, Ill., made a $22,000 profit from a school physicals campaign, for instance, after spending $2,000 in marketing, according to the presentation.
Provena's Lagger says the approach boosted the system's bottom line so it could serve people regardless of insurance status.  "This is a means to an end," she says.
Tracking The Results
One of the biggest pluses for hospital executives is that they can track a campaign's financial success by comparing the amount of services used by targeted consumers against those in a control group with the same demographic and economic characteristics, but who are not sent mailings.
When the Henry Ford Health System promoted mammograms last year in mailings to 30,000 women aged 40 or older, more than 5,700 responded — 304 more than in the control group. The mailings generated $268,000 more in profit than the control group — a return of more than four to one on the cost of the campaign, says Denise Beaudoin, vice president of customer engagement.
"Some doctors used to be leery about the effectiveness of these marketing campaigns, but not when we can show them data like this," she says.
Beaudoin acknowledges that "it's kind of scary how much data we have on people, but from our perspective, it's good because we are reaching the right people at the right time for the service they need."
Mercy Health Partners in western Michigan, part of the 47-hospital nonprofit Trinity Health system, sent a targeted cardiac screening mailing last year to 7,450 people.  That resulted in 1,729 patient visits, or 7 percent more than in a control group. The campaign, which cost about $10,000, generated about $1 million in revenue and about $50,000 in profit.
"It's a much more efficient use of marketing dollars," says Preston Gee, Trinity's senior vice president of strategic planning. "People like having information tailored to their own needs."
'Glad I Had The Test'
Much of the expertise for such campaigns is provided by three consulting firms — CPM Marketing of Madison, Wis., Medseek of Birmingham Ala. and New York-based Thomson Reuters. They typically charge hospitals $100,000 a year or more.
CPM, which merged in November with Denver, Colo.-based HealthGrades, a health ratings firm, added 100 new hospitals last year to give it a total of 400. Medseek works with more than 250 hospitals and Thomson Reuters, with 150.
"There are a lot of very rich data in health care beyond just age and gender that help steer or guide people to health services," says John Hallick, president of CPM. "All of these things impact health, and some are better than others and you pick and choose."
Boyd, the Joliet man who works as a home inspector, was not upset that Provena Health used information about him and his wife — both former patients — to pitch screening tests.  "We lost our privacy long ago and I don't like to think about all the information that's out there about us."
Provena Marketing Manager Richard Matula would not say why the Boyds were included in the mailing, citing patient privacy laws.  Patients' smoking status was not used to develop the mailing list, he says.      
The targeting worked in the case of Boyd, who called the number on the back and scheduled the CT scan a few days later. The $169 test showed his lungs were clear, but found potential blockages in coronary arteries that his Provena-affiliated doctor is monitoring.
"In hindsight, I'm glad I had the test," he says.