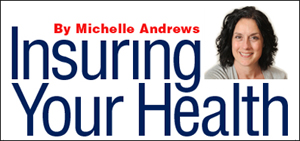 In an ongoing KHN feature, Michelle Andrews writes about the coming changes to health care.
Please send comments or ideas for future topics to questions@kffhealthnews.org
Read More Insuring Your Health stories from: 2012 | 2011.
WATCH Michelle Andrews answer your health care questions via video.
New Coverage May Spur Younger Women To Use Long-Acting Contraceptives
February 18, 2013
The health law specifies that birth control is a covered service in many plans ending the burden of a high up-front cost for IUDs and hormonal implants.
Observation Units Can Improve Care But May Be Costly For Patients
February 12, 2013
Many hospitals and insurers haven't set up billing systems or insurance contracts with patients' needs in mind, causing confusion and bigger bills.
Health Law Bars Opting Out of Maternity Coverage; Long Term Care Insurance Is Guaranteed If Company Goes Out Of Business
February 5
Andrews answers reader questions related to coverage of maternity and long-term care.
Long Waits For Consumers When Medicare Is 'Secondary Payer'
January 28
A new law sets schedules for providing details about medical claims in cases where a beneficiary suffers a personal injury.
Hospices, Wary Of Costs, May Be Discouraging Patients With High Expenses
January 21
A nationwide survey found that 78 percent had enrollment policies that might restrict patient access to care, especially for those with high-cost medical needs.
Health Law Offers Dental Coverage Guarantee For Some Children
January 14
Starting in 2014, the health law requires health plans cover pediatric dental services. However, plans that have grandfathered status are not required to offer this coverage.
When An Employer Drops Coverage, Workers Lose Their Tax Advantages
January 7
With just a year to go before the most significant changes under the Affordable Care Act take effect, readers have many questions about how the law will affect them.