One of the more controversial, yet least expensive, aspects of the health law is starting to kick in. ?
The Centers for Medicare and Medicaid Services has launched the Innovation Center, which is supposed to experiment with different ways to deliver health care more efficiently. As one of its first initiatives, the center has selected 73 people to be "Innovation Advisors." Their year-long commitment with CMS' Innovation Center requires they test out an idea — with the goal of improving health, improving quality of care and decreasing costs — and, if successful, could see it scaled up by CMS.
Among those first selected to receive grants of as much as $20,000 are doctors, nurses, hospital executives, public health and policy experts, and they represent institutions in 27 states plus the District of Columbia. CMS expects to pick as many as 200 advisors by the end of the year.
In advance of their first meeting next week, four of the newly named advisors talked with KHN's Christian Torres. Dr. Stephanie Bruce, a D.C. geriatrician and medical practice director for Washington Hospital Center's medical house call program; Dr. Alen Voskanian, the medical director of VITAS Innovative Hospice Care; and Dr. Zahra Esmail, palliative care director at White Memorial Medical Center in Los Angeles participated in a group conversation. Torres also spoke with Dr. Richard Young, director of research for the family medicine residency program at John Peter Smith Hospital in Fort Worth, Texas.
The advisors — who were chosen without regard to political affiliation — said they are looking forward to working with CMS and to sharing their projects with each other. Here are edited excerpts from the conversations.
Q: Concerns have been raised about the CMS Innovation Center. In November, Sens. Michael Enzi, R-Wyo., Orrin Hatch, R-Utah, and Tom Coburn, R-Okla., wrote a letter to HHS Secretary Kathleen Sebelius questioning the center's ability to reel in health care spending under a fee-for-service system. What's your opinion?
Bruce: I see it as just the opposite. This is exactly the time CMS should be looking at the systems we use to provide care and spending money on creative, well-coordinated systems that will ultimately achieve these goals of better health and lower costs at the same time.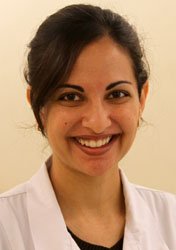 Esmail: At this time, when we are tackling the big, luminous issue of health care, if one is not a visionary and cannot look decades ahead with the changes that we're trying to propose currently, then I think that we're never going to be able to solve these problems.
Voskanian: The aim of the program is very clear: It's better care, better health and lower costs. There's no way to argue — that's what we all want to achieve. And that's a reason I applied to the program.
Young: I think their point about the fee-for-service system being a cause of health care cost increases is valid, but they're being too closed-minded about what the possibilities are. … Someone needs to pay for the experiments if they really expect change to happen. I get where they're coming from with the worry about fee-for-service, but I think there's lots of other ways you can innovate to lower costs and keep the quality up. You've just got to let people try it.
Q: Your commitment to the program is for one year. Do you expect that to be enough time? Or are you focused on other, short-term benefits, like networking opportunities?
Bruce: I would say a year is very generous. Our goals [at Washington Hospital Center] are to take a program that is working but is disconnected from the larger health care system, and integrate it into, first, our local health care system. Our ultimate goal is to see this or similar models of care provided to elderly across the country, but that can happen in a very organic way.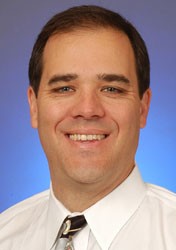 Voskanian: One of the most important values this program has is bringing different people from different organizations together where people can brainstorm and talk about ideas. Within a year, there's going to be a database of over 70 projects that different people have worked on from different angles. I think that is then going to expand each year. So yes, some projects might end in one year, and some might take longer than that, but at least we're going to be creating a database of information — both as far as decreasing costs and improving quality of care — and it's going to improve dialogue amongst different entities. And that's what we need.
Young: My experience with other professional meetings is that the real magic happens in the networking. It's not so much that a speaker made all the difference, it's that you met three other people who all bought into some points that were made and then the three of you take it to another level. You cooperate, you bounce ideas off each other, you go back to your home and start to implement some things. That's where the real action occurs.
Q: The Innovation Center's triple aim is to find ways to bring down the cost of care, improve the quality of care and improve health overall. How can CMS help achieve these over-arching goals? How can your project help?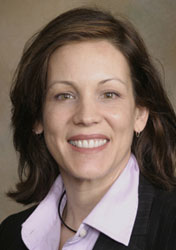 Bruce: I'm sure the other folks feel the same, but I'm excited to have CMS dip their toes into formalizing support for innovative programs. I suspect [everyone] struggles with the same things we struggle with [at Washington Hospital Center], which is: There are better, lower-cost ways to take care of complex populations, but the way the system is set up now, you're sometimes fighting against the system to do that.
Voskanian: My proposed project and interest in this program is that currently there's a strict line between hospice and curative care, and it seems like Dr. Bruce has tried to bridge that gap by providing home care to the patient, very similar to what we do in a hospice setting. I'm trying to come up with a project where we can make this home care delivery system more common amongst those who might not necessarily be toward the end of life but are debilitated by their chronic illnesses and would benefit from a home health care setting. Unfortunately, a lot of those patients end up going back to the hospital, and are in and out of hospital, and that causes a lot of costs to our health care system. If we can provide better care, we can improve their health in their home setting and also decrease costs — it'll really help to achieve that triple aim.
Q: Along with the ideas you present in your projects, what does CMS needs to consider in future initiatives?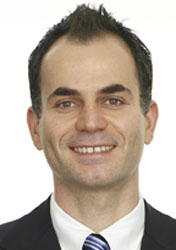 Voskanian: The focus of care currently is on the disease process. That's the most important issue when physicians are trying to treat patients — to cure the disease instead of focusing on the patient and the patient's quality of life. For example, if someone has [Chronic Obstructive Pulmonary Disease], sometimes the pulmonologist really concentrates on their pulmonary function testing. Or if they have a cancer, the cure is the ultimate goal. But the patient gets lost in the entire process. I think that's something that needs to be the CMS [focus]: patients and improving the quality of their health is the most important issue.
Esmail: Taking that a step further, the focus on trying to coordinate care is so important. Sometimes I see a lot of physicians and consultants practicing in a vacuum. Nobody in this fast-paced world has time, because they have so many patients to see and so many responsibilities, they don't necessarily have the time to communicate and talk about the plan for care.