When Amy Tiller became pregnant six years ago, she was a high school biology teacher in Waynesville, N.C., and the health insurance plan she had through her school system covered the tab for the birth of her twins.
A few years later, when she discovered she was pregnant again, she didn't give insurance a thought, assuming she'd be covered once again. But by then she had left her teaching job to open a personal training studio with her husband, and they were covered under individual health insurance policies.
Tiller was shocked to discover that her new plan didn't cover maternity care at all unless she purchased a special rider for the coverage, something she could not do after she became pregnant. "I was paying so much — $400 a month" for the insurance premium, she says. "I thought it must be a mistake."
It wasn't. Tiller's experience is common. Individual health insurance policies generally don't cover maternity care, as a recent investigation by the House Committee on Energy and Commerce reported. In an October memo outlining its findings based on responses from the four largest for-profit health insurers — Aetna, Humana, UnitedHealth Group and WellPoint — the committee reported that most individual policies at those companies didn't cover most of the expenses for a normal delivery.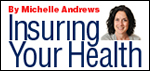 The findings are similar to those of a 2009 report by the National Women's Law Center that examined 3,600 individual policies across the country and found that only 13 percent provided maternity coverage.
The problems don't stop there. If a woman is pregnant and applies for coverage in the individual market, insurers generally consider her pregnancy a preexisting medical condition and deny coverage. The Energy and Commerce Committee investigation also found that insurers sometimes denied coverage to expectant fathers and those who were in the process of adoption. The reason? Most states require insurers to extend coverage to policyholders' newborn or adopted children, according to Brigette Courtot, a senior policy analyst at the NWLC.
As for maternity riders such as the one offered in Tiller's plan, they're often pricey add-ons that provide only limited coverage, with waiting periods of a year or more before they take effect, according to the committee memo and a 2008 NWLC report.
In 2007, average expenses for maternity care, including nine months of prenatal care and three months of postpartum care for a delivery without complications, were $10,652, according to a study done for the March of Dimes.
Although coverage for maternity care is required under the Pregnancy Discrimination Act of 1978, the law doesn't apply to companies with fewer than 15 employees or to individual policies. Some states have tighter requirements: In 2010, 12 states mandated coverage of maternity care in the individual insurance market and 17 required it in the small-group market, according to statehealthfacts.org, a project of the Kaiser Family Foundation. (Kaiser Health News is a program of the foundation.) But, in general, if parents-to-be don't work for a large employer, they're out of luck.
Under the health-care overhaul law enacted this year, this coverage gap will close in 2014. Policies sold through state-based insurance exchanges, as well as new individual and small-group plans sold outside the exchanges, will be required to cover maternity care as an "essential health benefit." The new law will also prohibit health plans from turning away applicants because of preexisting conditions — and those will include pregnancy.
In exchange for agreeing to cover everyone regardless of condition, however, insurers and many health policy experts argued successfully that everyone must be required to have insurance. Otherwise, they said, people would wait to buy insurance until they needed it, placing a disproportionate number of sick people in the system with not enough healthy ones to offset the cost of treating them.
That imbalance is what insurers have been trying to protect themselves from with regard to maternity care, says Susan Pisano, a spokeswoman or America's Health Insurance Plans, an industry trade group. "It's a challenge to offer an affordable maternity benefit in the individual market," she says. "People who buy maternity benefits are people who believe they're going to use maternity benefits." The four companies cited in the House memo did not respond to request for comment.
Since about half of all pregnancies are unplanned, timing the purchase of maternity coverage can be tricky. When the Ablondi family's Cobra coverage ran out in 2006, the Fredericksburg couple took out a policy on the individual market for themselves and their daughter, Abigail, now 4 1/2. Their policy's maternity rider had a six-month waiting period, but since it had taken them two years to conceive Abigail, they didn't expect that to be an issue.
Needless to say, they were surprised when Heather became pregnant four months later. Because they were within the six-month waiting period, the Ablondis had to pay all of the medical costs related to Heather's pregnancy, which was considered high-risk because Abigail had been born prematurely. The total tab for the doctors, frequent ultrasounds and the Caesarean delivery: $25,000.
"It was frustrating," says Heather. "The insurer basically told me, 'You're not allowed to get pregnant in the next six months.'"