More than 400,000 Medicare beneficiaries who may have been confused or misinformed about the pharmacy details of their 2015 Aetna prescription drug plans have until the end of this month to find participating pharmacies or switch plans, according to the Centers for Medicare & Medicaid Services.
The kerfuffle highlights the growing complexity of many Medicare prescription drug plans, policy experts say. Today, in the majority of plans, beneficiaries who want to keep their out-of-pocket costs as low as possible have to contend not only with whether a pharmacy is in a plan's network. But they also generally have to make sure that their pharmacy is part of the "preferred" network set up by the insurer to get the lowest cost-sharing.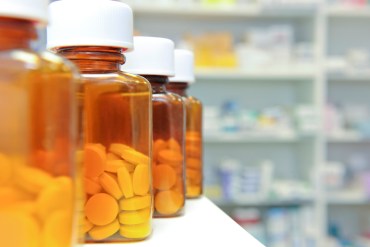 "When you look at the top 10 standalone drug plans by enrollment, the vast majority use preferred pharmacy networks," says Christine Harhaj, a senior manager in the health reform practice at Avalere Health. "It's a way to offer plans with a really low premium."
Plans with preferred pharmacy networks typically offer Medicare beneficiaries the lowest copayments or coinsurance at select pharmacies or pharmacy chains. Members can also use other pharmacies that are in their plan's network, but their out-of-pocket costs will generally be higher, though not as high as if they went to a pharmacy that was outside their plan's pharmacy network.
Figuring out those details isn't always straightforward, even for those who use the CMS' online Medicare Plan Finder, where beneficiaries can enter their drug and pharmacy specifics and compare drug plans. Choosing a plan is complicated, and a preferred pharmacy may not always offer the best price for every drug someone takes. In addition, other factors such as star ratings may influence a beneficiaries' choice of plan.
Beneficiary problems with Aetna plans were twofold. The insurer inaccurately identified roughly 5,000 pharmacies as available in-network for retail customers on both the Medicare Plan Finder and the insurer's own website, as well as through its customer service representatives, according to CMS.
In addition, the insurer made significant changes to its pharmacy networks this year. In 2015, pharmacies that were in network for approximately 220,000 members last year no longer fall into that category, CMS says. Similarly, the in-network pharmacies that provided preferred cost-sharing to 240,000 members last year no longer do so in 2015.
According to an email from a CMS spokesperson, "Because of the number of pharmacy disruptions, inaccurate information provided to beneficiaries, and confusion experienced at the beginning of 2015 by both beneficiaries and pharmacies," Aetna, at CMS' urging, gave all its Part D plan members in-network access to its broadest pharmacy network until at least the end of February. During that time, members who want to remain in the plan but have discovered that their pharmacy of choice is out of network can identify a pharmacy that's in their plan's network; others can request a Special Enrollment Period to pick a new plan.
"Many members saw changes to their networks and plans for 2015," Cynthia Michener, a spokesperson for Aetna, said in an email. "Throughout last year, we reached out to members in several ways to ensure these changes were well communicated. But we're finding members may need more time to understand their benefits."
Although preferred pharmacy networks may make comparing drug plans more complicated, they're generally less expensive, research has found.
According to an analysis of 2014 drug plan premiums by Avalere Health, average monthly premiums were $29.83 for basic plans with preferred networks, 17 percent less than the average cost of plans without. Likewise, the average premium for enhanced drug plans–which generally have lower cost sharing but higher premiums than basic plans, and may cover more drugs–was $49.15 with a preferred network, 57 percent less than for a plan without.
Preferred networks are "another way for plans to manage costs within their existing pharmacy network," says Juliette Cubanski, associate director of the Program on Medicare Policy at the Kaiser Family Foundation. (KHN is an editorially independent program of the foundation.)
Drug plans with preferred cost sharing are somewhat less accessible in urban areas, according to a CMS analysis. On average, 79 percent of beneficiaries who live in urban areas have convenient access to pharmacies with preferred pricing, compared to 94 percent of beneficiaries in the suburbs and 88 percent of beneficiaries in rural areas.
Independent pharmacies say they're too often excluded from bidding to be included in insurers' preferred pharmacy networks, to the detriment of patients.
"We do think that patients are being steered to pharmacies and not being allowed to go to the pharmacy of their choice," says Douglas Hoey, CEO of the National Community Pharmacists Association.
Please contact Kaiser Health News to send comments or ideas for future topics for the Insuring Your Health column.