If you're on Medicare Part D, this month marks the beginning of the annual enrollment time when beneficiaries can try to pick the plan that provides the best coverage for their prescription drugs. But even though switching plans may sometimes be a smart move, says Dan Mendelson, chief executive of Avalere Health, a consulting firm based in Washington, "seniors are remarkably passive when it comes to changing plans."
Don't be. In part because of the health-care overhaul law, there are some changes in the Part D program that may affect your out-of-pocket costs and coverage for 2011. By investing time during the enrollment period — Nov. 15 to Dec. 31 — to evaluate your options on the Medicare website, you can make sure you're signed up for the plan that's best for you.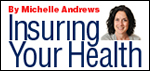 Analyses by health-policy experts indicate that Part D premiums are going up an average of 10 percent, to $40.72 monthly. But plans may depart significantly from that average, depending on such factors as deductibles, coinsurance and whether they cover prescription drugs while a beneficiary is in the so-called doughnut hole.
There will be some new plan options as well, including Humana's Walmart-Preferred Rx Plan, which carries a $14.80 premium in every region of the country. That bargain price may well attract many seniors, but premiums are only part of the equation.
By Nov. 15 each plan's formulary — the list of covered drugs — and cost details will be available. It's important to plug your drug information into the Medicare plan finder and compare costs.
"Even in a low-premium plan, someone could have relatively high spending depending on the drugs they take," says Tricia Neuman, vice president of the Kaiser Family Foundation and director of its Medicare Policy Project. (KHN is a program of the foundation.)
It's also important to investigate other plan features that might limit your coverage, says Joe Baker, president of the Medicare Rights Center, a consumer advocacy organization. In particular, beneficiaries should keep an eye out for limits on how much of a drug can be prescribed over a certain period and restrictions that require providers to explain why a particular drug is medically necessary.
"It might be better to pick the plan without the restrictions, even if costs a bit more, because you're going to have an easier time," he says.
As a result of regulations aimed at getting rid of plans that were duplicative or had low enrollment, there will be nearly one-third fewer drug plans offered in the coming year, according to a Kaiser Family Foundation analysis. Seniors will still have an average of 33 plans to choose from, however.
If your plan is being eliminated in 2011, you'll be automatically assigned to another plan in your area. Don't assume that this replacement is the most cost-effective choice for you, say experts. Run the numbers for plans in your area to make sure you're getting the best deal.
Changes To Medicare Advantage
The year-end enrollment period is also the time for seniors to enroll in or switch Medicare Advantage plans. Until now, there was a second enrollment period for MA, from January through March.
But under the health law, this second period is going away. With few exceptions, seniors who want to switch MA plans need to do it this fall, or lose out on their chance to do so at all.
In early 2011, there will still be an enrollment period, or rather, a disenrollment period. From Jan. 1 to Feb. 15, Medicare beneficiaries can leave their Medicare Advantage plan and join traditional Medicare if they wish, and add a drug plan to it.
Why the change? Medicare experts say it's an effort to shorten the time insurers market their plans to seniors.
For Medicare beneficiaries with high drug costs, 2011 will bring some relief, as the federal health overhaul law continues to close the doughnut hole — the gap in coverage that occurs when a senior reaches $2,840 in total drug spending by himself and his health plan, and continues until the total exceeds $6,448. Under the overhaul law, seniors will get a 50 percent discount on brand-name drugs while in the doughnut hole, and a 7 percent discount on the cost of generics.
These discounts will be important to Claudette and Richard Therriault. Until last summer, the couple was insured through Claudette Therriault's job at a senior housing facility near the couple's home in Sabattus, Maine. But when she turned 66 last May, Therriault says her company cut back her hours and she could no longer afford to keep her husband on her plan.
Richard Therriault, 67, takes a number of brand-name drugs, including NovoLog for diabetes, OxyContin for chronic pain and Nexium for gastric problems. He enrolled in Medicare in May, and in June was already in the doughnut hole. After three months paying 100 percent of his bills, he reached the maximum and the plan started paying 95 percent of his costs. But by then he'd spent $4,550 out-of-pocket (his share of the $6,448).
"It was devastating," says Claudette Therriault, adding that the couple almost lost their house. Now they're chipping away at a $3,500 loan from a local charity that got them through that stretch.
Next year, they'll both be on Medicare. After another cutback in her hours, Claudette is leaving her job in December. She takes the anti- inflammatory drug Celebrex for her knees and Singulair for asthma; she estimates she'll probably enter the doughnut hole in November. The 50 percent discount will make a big difference for both of them.
"You have no idea what a relief that will be," she says. "We'll probably pay $2,000 less than last year."