Medicare has begun publishing patient safety ratings for thousands of hospitals as the first step toward paying less to institutions with high rates of surgical complications, infections, mishaps and potentially avoidable deaths.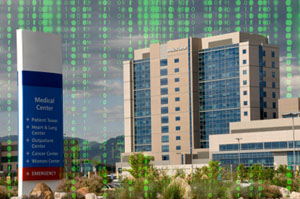 The new data, available starting last week on Medicare's Hospital Compare website, evaluate hospitals on how often their patients suffer complications such as a collapsed lung, a blood clot after surgery or an accidental cut or tear during treatment. The measures also include specific death rates for patients who had breathing problems after surgery, had an operation to repair a weakness in the abdominal aorta or had a treatable complication after an operation.
In addition, Hospital Compare is evaluating rates of some specific medical errors, such as giving patients the wrong type of blood, leaving surgical implements in patients' bodies during surgery and falls that occur during their stay.
The evaluations are part of Medicare's broad move from paying hospitals a set amount for each procedure. That change was directed by last year's health care law, which set up new "value-based purchasing program" that will begin in October 2012. Over time, hospitals with the lowest quality—as judged by a variety of metrics, not just the new patient safety measures—will be at risk to lose up to 2 percent of their regular Medicare reimbursements under the health law.
The new data on patient safety moves Medicare further along toward its ultimate goal, which is to base payments on the actual medical outcomes for patients. To rate hospitals, Medicare is comparing them to the national rates for medical complications and hospital acquired conditions. For instance, on average, 2.1 out of every 1,000 patients discharged suffered an accidental cut and tear from medical treatment. Out of 100 patients, 4.4 on average died after surgery to repair a weakness in their abdominal aorta.
By looking at how a hospital compares to the national average on this and other complication statistics, Medicare has come up with overall evaluations of how good hospitals are at avoiding complications and hospital-acquired conditions. Medicare is aiming to incorporate the new patient safety data into payments in the second year of the program.
Making this information public has been long favored by patient safety advocates. "This is pulling the curtain back on preventable health care harm to older Americans," said Rosemary Gibson, co-author of "The Treatment Trap" and editor of a series of articles on overtreatment in the Archives of Internal Medicine. "These are really good things to know. We are really getting into the meat of what can happen to patients in hospitals."
But the latest data is intensifying objections from the hospital industry and some academic researchers that Medicare is using dubious and unfair measurements in ways that will hurt some hospitals, particularly those with sicker patients. The data is based on billing claims that hospitals submit to the government, not clinical medical records. One concern held by hospitals and researchers is that hospitals categorize the same things differently when billing Medicare, skewing comparisons.
"Medicare claims data is the thing a lot of people judge from, but it's a large database and frankly I've always wondered if apples and oranges are being mixed," said Dr. Gerald Healy, a senior fellow at the Institute for Healthcare Improvement, a Massachusetts nonprofit, and past president of the American College of Surgeons.
Hospital officials said their initial review of the new data has exacerbated their concerns that Medicare's calculations do not fully take into account the fact that some hospitals do more surgeries or treat sicker patients.
"We believe the data is fairly seriously flawed in the way it's calculated," said Nancy Foster, a vice president at the American Hospital Association. "When inaccurate data is out there, it both misleads the public and generates a lot of activity that is unproductive in the hospital."
Atul Grover, head of advocacy for the Association of American Medical Colleges that represents teaching hospitals, said some of Medicare's measures also make teaching hospitals look worse. "If you're not appropriately risk-adjusting on this, you're already selecting a patient population that's more likely to die," he said. "That's why they come to us, because other people are reluctant to operate on those complex cases."
Officials at the Agency for Healthcare Research and Quality, which designed many of the measures, referred questions to Medicare. Officials there were not immediately available to discuss the new measures. Dr. Patrick Romano, a professor at the University of California, Davis School of Medicine who helped the government design the measures, said the measures do take the sickness levels of patients into account, although not as thoroughly as Hospital Compare's existing evaluations of readmissions and hospital-wide mortality rates.
Still, he said the measures were a good addition to the overall view of how well hospitals are doing. "We're trying to understand a large animal like an elephant or a whale," he said. "To do that, we take pictures from a variety of perspectives, with different cameras and different techniques."
Hospital Compare was originally designed to be a helpful consumer tool, but to date it has not been widely used by patients choosing hospitals. Experts caution about drawing dire conclusions from the raw rates of hospitals, as some of the measures are complex and differences not statistically significant. For some of the measures, Hospital Compare categorizes most hospitals simply as "average," "above" or "below" the national norm, which experts say is a better way for consumers to know whether a hospital is an outlier.
To find a hospital on the site, type in the city and state, click on the hospital name and then select the "Patient Safety Measures" tab at the left. Hospital Compare also gives patients the option of choosing several hospitals at once. The new data covers the period between October 2008 and June 2010.
Medicare last week also announced 18 more measures it is considering for inclusion in the value-based purchasing program.  Many of these measures look at how hospitals handle stroke patients and what steps they take to protect patients from blood clots. Others are intended to address two bacterial infections that can spread through hospitals: Clostridium difficile and Methicillin-resistant Staphylococcus aureus.