Two mainstays of the Memphis community — the Methodist Le Bonheur hospital system and nearly 400 local churches — have teamed up for an innovative program that helps keep church members healthy while reducing health-care costs. If not actually made in heaven, it's a match that has significantly benefited all parties. Other health-care systems are taking note.
Methodist says 70 percent of its patients belong to churches. To help people get the care they need when they need it, the system assigns hospital staff, appropriately called "navigators," to work with volunteer liaisons at area churches that have joined the health system's Congregational Health Network. When a member of one of these congregations is admitted to the hospital, the navigator notifies the liaison. The liaison then plans a visit, if the member wishes, "so they have a support structure, not just the nurse and doctor," says Valerie Murphy, the liaison for her small church of six families in Millington, a rural area north of Memphis.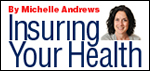 When it comes time to discharge the patient, the liaison works with the navigator to make sure that the transition happens smoothly, connecting the patient with community services such as meals-on-wheels and transportation.
"It's the social connections, the nitty-gritty practical stuff that makes a huge difference," says Gary Gunderson, senior vice president for the health system. "Whether people understand how to take their medications, whether there's food in the house."
The health system compared the experiences and costs of 473 patients in the program with those of similar non-participating patients who received standard care from 2007 to 2009: The mortality rate for those in the network was 50 percent lower than for non-participating patients; their hospital readmission rates were 20 percent lower.
In the future, Methodist expects to reap savings by reducing the need for high-end specialized care and avoiding penalties for hospital readmission, says Teresa Cutts, Methodist's director of research for innovation at its Center of Excellence in Faith and Health.
Patient education is another key to the program's long-term success. In addition to helping hospital patients, the liaisons work to educate members of their congregations about healthful living and disease prevention. Murphy, for example, regularly posts information about risk factors for chronic conditions such as diabetes and heart disease in the church bulletin and on the church bulletin board, and she brings in experts to discuss chronic conditions.
Tyrone Griggs credits a sharp-eyed liaison at his church with his diabetes diagnosis nine months ago. The liaison noticed he was having trouble reading his Bible, he says, and talked with his wife about getting him tested. Griggs, 48, drives a truck and doesn't have health insurance. But the liaison referred him to a nonprofit clinic that serves the uninsured.
"They monitor me and taught me how to take care of myself," he says. "I've been going there ever since."
Methodist may have one of the most extensive programs, but it's by no means the only health system partnering with churches to improve congregation members' health. At Loma Linda University Medical Center in Southern California, medical staff from the Seventh-day Adventist health system provide free health screening and education to members of area churches, says Dora Barilla, the medical center's director of community health development.
Recently, for example, a neurologist with the Loma Linda physicians group spoke at a Temecula church with a large Hispanic population about the signs of stroke and early dementia, and about available services. "Our research showed that Spanish-speaking populations weren't necessarily accessing dementia services," says Barilla.
Although many health systems that are working with churches to develop their "health ministries" are faith-based, not all are. For more than a decade, the Inova Health System in Northern Virginia has been working with religious communities on health promotion and prevention through its Congregational Health Partnership. To better serve the area's wide variety of faiths and languages, Inova employs different program managers to work with Hispanic, Muslim, Korean, Vietnamese and African American groups, says Maria Schaart, a physician who works with Hispanic churches.
If all this volunteer work sounds like a very good deal for financially strapped health-care systems, it is. "We're saving a lot of money," says Gunderson. "We're mobilizing and aligning hundreds of people that we couldn't pay," he says, referring to the roughly 500 volunteer church liaisons.
Churches welcome the opportunity to work with health systems to help their members. "The church community wants to provide those hours," says Mara Vanderslice Kelly, acting director of the Center for Faith-Based and Neighborhood Partnerships, an agency of the Department of Health and Human Services.
Last month, HHS invited Methodist to describe its program at an event bringing representatives of 18 health systems together to discuss innovative faith- and community-based programs.
Unlike so many innovations in health reform these days, hospital-church partnerships probably don't need a financial leg up from the federal government. "Our belief is that the hospitals have the funds to do these partnerships if they want to," says Kelly.
Comments and questions can be e-mailed to questions@kffhealthnews.org