Health care systems experimenting with a new way of being paid by Medicare would have three extra years before they could be punished for poor performance, the federal government proposed Monday.
The proposal is one of dozens of changes that the Centers for Medicare & Medicaid Services wants to make to rules governing accountable care organizations. ACOs are affiliations of doctors, hospitals and other providers that jointly care for Medicare patients with the goal of pocketing a portion of what they save the government. Those that spend above Medicare estimates stand to lose money.
There are more than 330 such networks around the country caring for about 5 million people through the Medicare Shared Savings Program, which includes most of the ACOs. The revisions to the program are intended to entice providers to form new ACOs and to keep existing ones in the program, which is voluntary.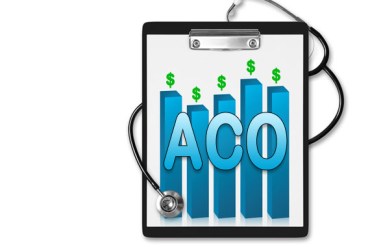 In the first year of the program, 118 ACOs saved Medicare $705 million with about half earning bonuses, government records show.  Another 102 ACOs spent more than Medicare's benchmark, but only one had to repay Medicare because most ACOs have a three-year grace period when they can earn bonuses but are excused from penalties.
The new rule would give ACOs, both new and existing ones, an extra three years before they faced penalties, for a total of six years. Sean Cavanaugh, Medicare's director, said the change was one of many prompted by concerns raised by ACOs. "The notion that 36 months later you're going to be at downside financial risk is pretty intimidating," he said in an interview.
However, the extra time would come at a price: ACOs that after their first three years decide to avoid penalties for the next three could keep no more than 40 percent of the money they save Medicare, rather than the 50 percent maximum they can keep during their first three years.
The government also proposed creating a new type of ACO for providers that want a chance to earn the biggest savings while also being at risk for repaying the most money if they fell short. Many of those ACOs are now in the so-called Pioneer ACO Model, which ends after 2016. Medicare proposed that those ACOs could move over to the new program, which has similar rules.
The new model, known as "Track Three," would allow ACOs to keep up to 75 percent of the money they save Medicare. If they cost Medicare extra, those ACOs would be held responsible for up to 15 percent of the excess spending. Currently ACOs cannot be held responsible for more than 10 percent.
The government is also soliciting views on alternative ways of deciding whether an ACO has saved Medicare money. Currently, Medicare estimates what the participants of the ACO spent in the past and uses that as a benchmark.
Some ACOs have complained that providers that are already practicing efficiently are having a harder time producing savings than less efficient ones. Under one option, ACO spending would be compared to the average spent by other doctors and hospitals in the region that are not part of an ACO.
The public has until Feb. 6 to comment on the proposed rule.