The government may still be shut down — for now — and federal websites still caution visitors that information may not be up to date while the government is closed. But Medicare beneficiaries do not have to worry about getting accurate details from the plan finder website during the current open enrollment season, officials said.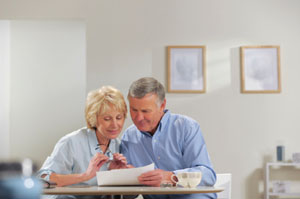 "The Medicare plan finder  is up to date with the plan choices for 2014," Kathryn Ceja, a Medicare spokeswoman said in an email. "People with Medicare can use it to find and compare plans and — if they need to make a change – enroll in the best Medicare health plan for their current needs."
The plan ratings — five stars indicates an excellent plan — are also up to date, she said.  Enrollment opened Tuesday and runs until Dec. 7.
Some insurers contacted on Tuesday were not so sure that the plan finder was ready for prime time.
"Information about benefits for some of our Medicare Advantage plans is not currently displaying properly on the Plan Finder," said Sarah Bearce, a UnitedHealthcare spokeswoman. "It's our understanding that this issue is not limited to our plans."
But Humana's Medicare Advantage and drug plan information on the Medicare website "is current, accurate and complete," said spokesman Mitchell Lubitz. Representatives from Aetna, Coventry, Cigna and Wellcare also said the plan finder displays their offerings correctly. 
Howard Houghton, the Fairfax County coordinator for the Virginia Insurance Counseling and Assistance Program, said he is advising seniors "to be cautious and double check the numbers with each plan."
Contact Susan Jaffe at Jaffe.KHN@gmail.com