Social security numbers allegedly passed around in clear sight. Page after page of unworkable code. And no clarity on when it will all be fixed.
Just another day of trying to log in to healthcare.gov.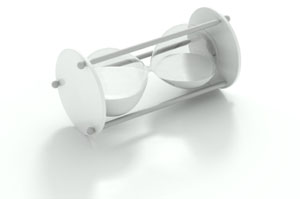 Two weeks after its launch, the federal health insurance exchange is a "failure," says The Washington Post's Ezra Klein. Some officials deserve to be fired, according to Robert Gibbs, who until February 2011 was one of President Obama's closest advisers.
And those are the Affordable Care Act's supporters.
Even the president conceded on Tuesday that healthcare.gov had "way more glitches than I think are acceptable."
Those glitches could take months — or even years — to fix, according to reports. But there's a key deadline looming: Jan. 1, 2014, when the ACA's individual mandate takes effect.
Under the mandate, millions of Americans who were expected to use the exchanges to obtain health insurance will face fines if they haven't purchased coverage by Feb. 15, raising the question of whether the mandate or other Obamacare provisions should be postponed — an uncomfortable position for an administration already trying to implement a politically divisive law.
But at this late date, what parts of the ACA can legally be delayed?
"In a sense, all of it," Timothy Jost, a Washington & Lee law professor, told California Healthline. But "there'd be a high political price to pay. And delay could result in litigation."
Jost was among several experts who spoke with California Healthline about the health insurance exchanges' bumpy rollout, the ripple effects for the mandate and other provisions, and what it could all mean for implementing the ACA.
What Agencies Can and Can't Do
When considering a delay to Obamacare, it's important to understand the difference between statutory and discretionary deadlines.
For example, the ACA's language directly calls for many mandatory deadlines — like rolling out the individual mandate or implementing a slew of insurance market reforms on Jan. 1, 2014.
But the agencies also have had considerable leeway on how they've chosen to apply the law — like choosing an Oct. 1 launch date for the exchanges, a deadline that retrospectively seems ambitious.
And many discretionary deadlines end up getting missed; in the case of the ACA, maybe half of them. That's sometimes because CMS and other agencies just weren't given enough funding to hit the deadline on time — a common problem when implementing the costly and ambitious ACA, Nick Bagley, a law professor at the University of Michigan, told California Healthline
Those missed deadlines can be reasonable and rational, Bagley writes at The Incidental Economist. And they usually don't lead to legal problems.
"When an agency has delayed, but does not have to act by any statutorily imposed deadline, courts are more deferential to the agency's priorities and are less willing to compel an agency to take action," according to a Congressional Research Service report from March. "However, if a delay becomes egregious, courts will compel an agency to take prompt action."
Postponing a statutory deadline can be a bit more tricky, and politically risky too. When the president in July announced that he was pushing back the ACA's employer mandate by one year, he drew broad scrutiny and handed a new talking point to Republicans. But constitutional law experts subsequently stressed that the delay was legal and within the executive branch's rights.
And remember: Missed deadlines and implementation delays aren't exclusive to Obamacare.
"Probably every presidential administration has at some time delayed" a key provision of a law or the law itself, Jost noted.
Could Individuals Sue Over Exchange Problems?
Still, the ACA isn't like most laws: Because of its huge scope, Obamacare introduces new pressures on individuals and industries, and it's already been at the center of several major legal battles.
About 7 million Americans were expected to purchase coverage through the federal and state exchanges next year, a number that will shrink if the exchanges' problems continue to grow. And that raises several scenarios that could involve the courts. If the exchanges continue to be faulty, but the mandate and its penalties take effect:
Could individuals sue, citing their difficulty in attempting to enroll or obtain premium tax credits?
Or, could insurers — who have made investments and undertaken reforms to prepare for ACA implementation — sue over lost revenue?
Experts acknowledged that both situations are possibilities, but they also cautioned that we're still weeks away from either being a reality.
"The law states that a person will not be penalized for failure to carry insurance if she has been uninsured for less than three months," Nicole Huberfeld, a law professor at the University of Kentucky, told California Healthline. And because the individual mandate has yet to take effect, "I don't think an individual or an insurer would have standing at this time to challenge the difficult opening of the federal exchange," she added. 
"No one is injured yet, and no statutory deadlines pertaining to the exchanges have passed." 
And there are still other ways of obtaining health insurance coverage to comply with the law, Bagley, Jost and others pointed out. The use of paper applications is already on the rise, Politico's Jason Millman reported last week, and the White House this summer awarded a $1.2 billion contract to a firm that's expected to process more than 6 million paper applications through March.
The Delays We Could See
But every expert surveyed by California Healthline acknowledged that the faulty launch of healthcare.gov has introduced new stress on the ACA's rollout and the White House's enrollment goals.
How could the administration relieve some of that pressure? In an email to California Healthline, Kip Piper, a former state Medicaid official and White House budget officer, pointed out several provisions that could conceivably be rolled back:
The open enrollment period: Allow individuals to sign up for the exchanges past March 31, 2014, Piper suggests. 
The compliance deadline for the individual mandate. Make this better match up with the end of open enrollment, Piper added, rather than the current gap where the deadline falls in the middle of February — six weeks before the end of open enrollment.
The process for individual mandate exemptions. Although the exchanges are technically responsible for this, "the system is not developed [or] ready yet," according to Piper.
The chorus of voices calling for postponements will grow louder every day with healthcare.gov's continued — and very visible — woes, experts agreed. And some say the site should be taken offline until it's more serviceable.
"The problem with the Obama administration keeping this open is [it's] five times harder to fix something like this on the run," industry analyst Bob Laszewski told The Washington Post's Klein. "If it would've taken a month to fix it during the shutdown, it'll take three or four or five months to fix it while it was running."
If the federal exchanges' problems are miraculously solved in the coming days, these issues may end up being moot. But should healthcare.gov's glitches continue into next year, at least one expert will be ready to appeal — not to the courts, but to a higher power.
"If the website's still down … God help us," Jost said.