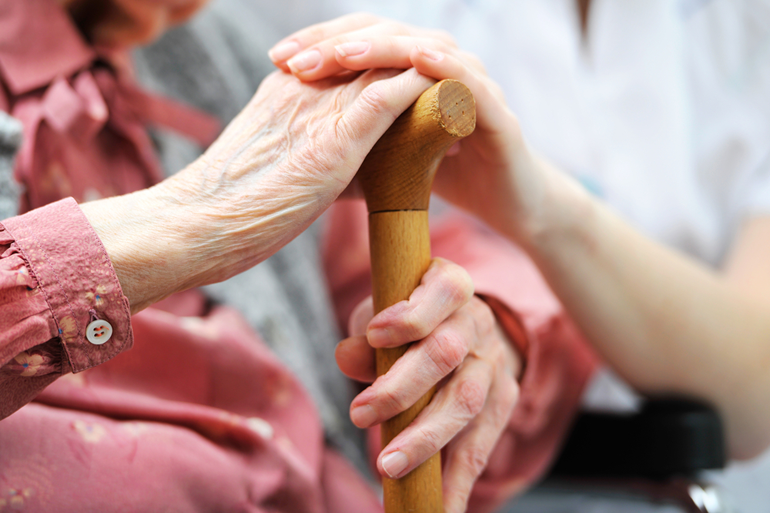 Here is a round-up of KFF Health News stories on issues related to dying, hospice and palliative care.
How Palliative Care Helps: One Iowa Family's Journey
'This is their life. They're the boss,' says Dr. Tim Ihrig of the palliative care department at UnityPoint hospital in Fort Dodge, Iowa. 'It's an honor to be on this journey.'
Dying In America Is Harder Than It Has To Be, IOM Says
Comprehensive report on end-of-life care says both medicine and society need to change "to make those final days better."
Too Many People Die In Hospital Instead Of Home. Here's Why.
Surveys show Americans would prefer not to die in a hospital. Yet, in New York City, the majority of people do. But the "why" is not simple – a variety of of factors create this culture.
Too Little, Too Late For Many New Yorkers Seeking Hospice
Evidence shows hospice care can extend life and save money, but only if patients and doctors dare ask for the help. One New Yorker said hospice gave her back a normal life — at peace, pain subdued.
Toward 'A Beautiful Death'
An interview with Consumer Reports' Nancy Metcalf, author of a new guide to end-of-life planning.
Operator? Business, Insurer Take On End-of-Life Issues By Phone
Fear keeps many patients and doctors from talking to each other about end-of-life care. One company, hired by insurers, has made a rather unusual business fostering those conversations.
Medicare Experiment Could Signal Sea Change For Hospice
What happens when hospice patients can keep getting life-extending treatment? Palliative care expert Diane Meier discusses the new program.
Rural Doctor Launches Startup To Ease Pain Of Dying Patients
Getting basic health care to rural areas has always been difficult, and delivering specialized care is even harder. One doctor is raising money to get palliative care to patients in rural California.
Study: Suffering At The End Of Life Getting Worse, Not Better
The percentage of Americans experiencing pain in the last year of life increased between 1998 and 2010, despite the growth of palliative care programs and hospice use, according to a study released Monday.
Learning About Hospice Should Begin Long Before You Are Sick
With the growth of the hospice industry, consumers have a number of choices for end-of-life care. Here's a primer to help be prepared.